We decided to do a quick trip into the SD River. ( before our families woke up for Mothers day events.) We launched at 5:30 a.m. and were off the water at 8:00. It was my first time fishing in the river, and was impressed by the local scenery and wildlife, but at the same time hearing car alarms, dogs barking, and just people on the move was kind of a trip. I can't say that we caught any big bass, but we sure got our share of the little guys, I think that if we had more time we could have found one or two of them (the place looks real fishy) But as with all good things, the session had to come to an end, we pact it up early and vowed to make it back to the same spot for another attempt at some bigger fish.
Here are some pics from Sunday
The launch site was real easy.
Don't mind the temp. on the fish finder, it was about 4 degrees off.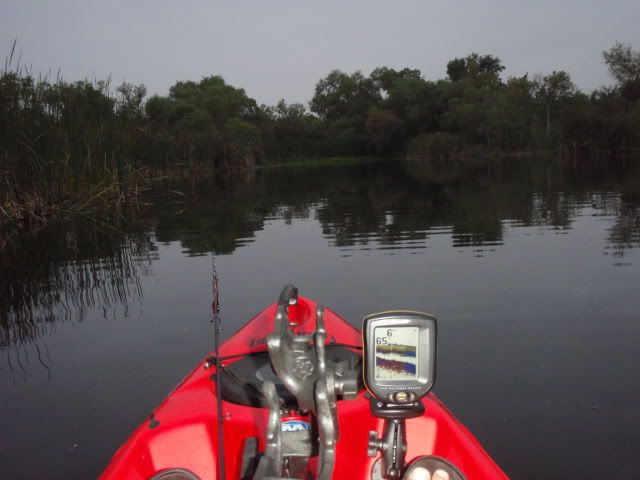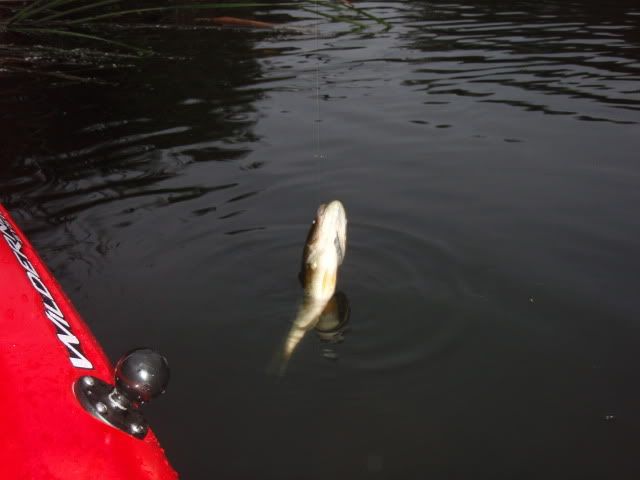 Here is Mike in one of the smaller ponds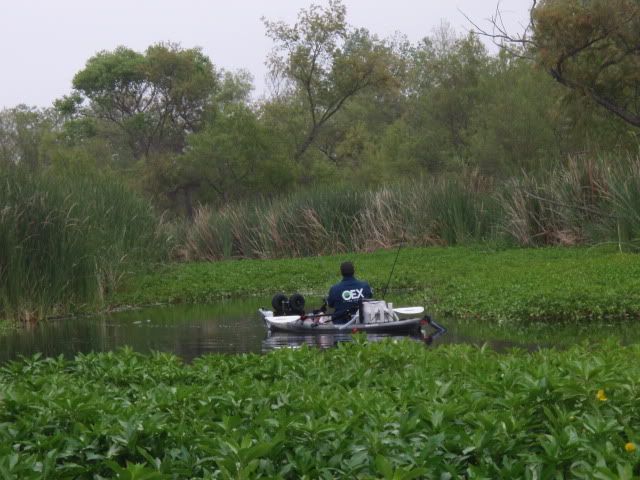 I decided to take the Wildi 100 out, it is the perfect little boat for the confined space.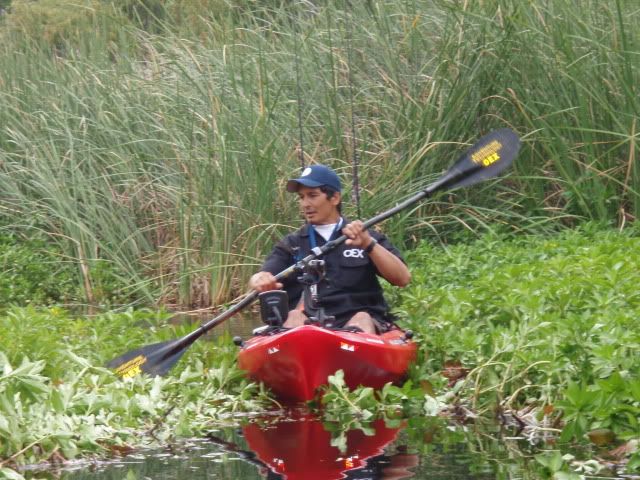 We both had a good time, and we will be back (maybe for an afternoon bite)
_________________
Derwin